spay and neuter plate
---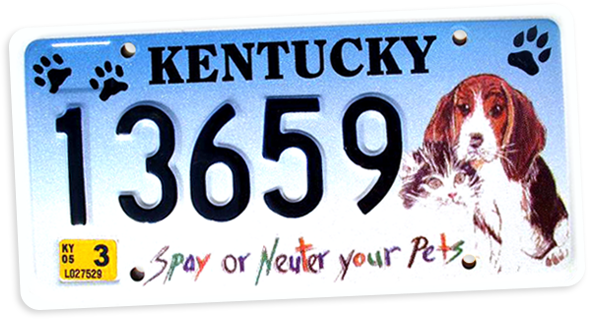 Support Your Shelters
Buy a Spay/Neuter License Plate
The spay and neuter license plate was adopted to raise awareness of the need to reduce the population of stray and homeless animals in Kentucky. Some proceeds from the sales of spay and neuter license plates go to the Animal Control and Care Fund, which is administered by the Animal Control Advisory Board. The Board awards grants for construction, equipment, educational supplies, and other uses or programs for local animal control and care programs.

Your plate pics
---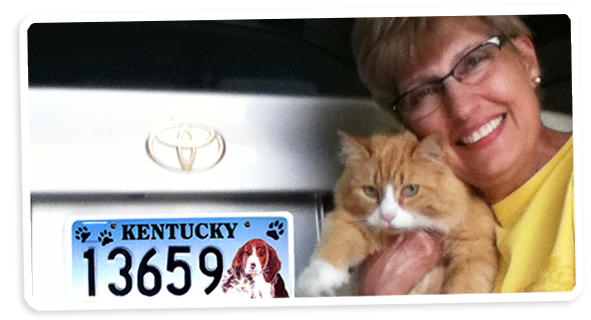 You can help solve tragic and costly pet overpopulation by purchasing a spay/neuter license plate. A portion of every sale goes back to affordable spay/neuter projects statewide.
From 2007 through 2014, Kentucky Spay Neuter license plate sales has generated more than $610,000 that has been awarded statewide as grants to governmental agencies and non-profit organizations to spay or neuter more than 17,200 cats and dogs. To see supports with their license plates click here...
---